800-818-9971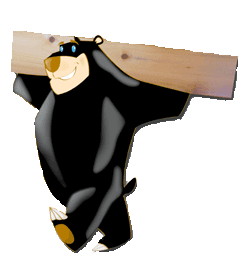 Prefinished Paneling - "Nail it up and you're done!"
Prefinished Knotty Pine Paneling is available in widths of 4", 5", 6" and 8".
Pre-finished Cedar Paneling is available in the 6" width.

The Pre-finished Paneling has a high quality finish that is sealed on the face and all edges which eliminates any unsightly shrink lines as opposed to finishes applied in the field. This professional grade finish has a durable, non-yellowing, satin sheen, that is glassy smooth.

Like all of our paneling, the prefinished paneling is tongue-n-groove and end-matched for zero-waste. Skyline Woods end-match is our unique tongue-n-groove design on the ends of the paneling boards. There's no need to butt end matched paneling or siding on a stud. This significantly reduces the amount of measuring and cutting in each job. The results are 15-20% labor savings and up to 20% less material waste. By choosing the Pre-finished Paneling you'll save an additional 50% over the costs of hiring a painter to finish it, without the mess, and extra labor time involved. We guarantee the highest quality wood product and finish.....
Comparing Prices? Our paneling has larger coverage or stack height per board then our competitors, make it a point to ask for square foot pricing. Don't be fooled into a low lineal foot (l.f.) price when actually your coverage could be less.

Prefinished on Sale
Click here for details
or
(Purchase Online)



Click on thumbnails to enlarge!

Check out our knotty pine paneling installation video to see the ease of the end-match (no waste) system: Hi Speed or Dial Up
Testimonials
"Hello, I don't have a question, I wanted to let you know we r sooo happy w/your pine ceiling & flooring we purchased from you. We just got the ceiling done, and your materials r perfect!! We didn't have hardly any waste, and all the boards were straight and the tongue and grooves lined up perfectly!! We ordered a pine floor from lumber liquidators a couple years back, and they can't even compare to your quality of wood. We will recommend your products to anyone we know of who needs flooring, paneling, etc. We are going to use it elsewhere in the house since it's so beautiful! Can't wait to do the floor!!! Thanks again, very happy w/purchase!!"
The Rayborn's - Harrison, MI
"I have just finished installing your prefinished knotty pine panelling on the ceiling and one wall of a room in my Florida home. In my 60 years of working with wood in my work, as a hobby and as a confirmed DIYer, I have never had the pleasure to work with such beautiful material. The boards were all straight and flat, the knots were tight and not too large, and the finish was perfect. My wife and I are thrilled with the new look of our room and have told several people about your product. Thank you for being exactly as advertised and thank you for your help with our order."
Walter Laverty - Kissimmee, Florida
"My Sincere Appreciation! I purchased 6600 linear feet of your T & G paneling. One word- outstanding! Your driver was great and the product exceeded my expectations. Thanks."
Michael McIntire - Georgetown, KY
"Just wanted to let you know how pleased I am at the quality of the pine paneling I ordered from you. I'm half way through the installation, and it looks great. I never bought such an expensive order over the internet before, and I must admit I was apprehensive. However, I was pleasantly surprised that the quality and price both were better than I could obtain locally. Your knowledge of the product and advise to me was also reassuring. Once again, thanks for your help."
Tom Mulcahy - Contoocook, NH
"My order arrived in great shape and on time, so thanks for all the help.I have to say, the wood turned out beautiful! Even better than I expected. Seeing the prefinished in person with the Min-wax Early American color absolutely blew me away. I am kind of sad it is going all the way up on my ceiling, I won't be able to look at it so closely. It looks so good that I wish I would have had you guys finish all of it! Since the prefinished looked so great from you guys, would it be possible to get a rundown of the exact steps (coatings used, sanding done, etc) involved in your prefinish process? The color is so even and the finish is so smooth, so I would like to try and replicate that process on the wood I will be finishing myself.
Again, I can't say enough about how beautiful the prefinished tongue and groove looks, I am completely satisfied with the final product. It's just gorgeous! I will surely do business with Woodworkers Shoppe anytime I need paneling or log products! Thank you,"
Jason Hayward - Ray, MI
"Thanks once again for the 1 x 8 knotty pine paneling, my basement
turned out great. I was hoping you could refer me to a source for knotty-pine log furniture. Also, please feel free to use me as a referral if you need to for the tongue & groove paneling as I was completely thrilled with it. The ease of installation and quality of the boards was second to none. Thanks Again and I look forward to hearing from you."
Mike Schultz - Bellevue, NE
"I wanted to thank you for your promptness on replying to my e-mail. Enclosed is a picture of the cabin I built with the materials I bought from you. I have been very happy with your company from the quality of the wood products to the affordable price. Many people have come to see my place and were very pleased with what they saw. I gave everybody your companies name and told them what a nice company you were to deal with. If in the future I am in need of anymore wood products I will give you a call. Thanks again."
Mark Kohrs - Florence, KY
"Well, we are finished siding our cabin. The quality of the materials we purchased from you was excellent. We enjoyed working with it and there was very little waste. Here is a few pictures of the finished project. Wishing you all at the Woodworkers Shoppe a nice day!"
Larry and Ginnie Burt - Atlanta, MI
"I purchased 6600 linear feet of your T & G paneling. One word- outstanding! Your driver was great and the product exceeded my expectations. Thanks!"
Michael McIntire - Georgetown, KY
for more testimonials click here


Questions?
Call: 800-818-9971
email us: click here

Hours of Business

M-F 7:30am to 4:30pm EST
Sat 8:00am to 12noon EST